• News on best care of fragility fracture patients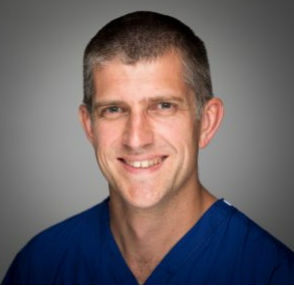 Matt Costa, Orthopaedic surgeon, UK
KS Conference & Incentive
Matthew Costa PhD, FRCS (Tr&Orth) Professor of Orthopaedic Trauma Surgery at the University of Oxford and Honorary Consultant Trauma Surgeon at the John Radcliffe Hospital, Oxford.
Matt's research interest is in clinical and cost effectiveness of musculoskeletal trauma interventions. He is Lead Investigator for a series of randomised trials and associated studies supported by grants from the UK NIHR. His work has been cited widely and informs many guidelines from the National Institute for Health and Care Excellence.
Matt is the NIHR National Specialty Lead for Trauma and Emergency Care and the NIHR Musculoskeletal Trauma Trials Network. He is also a member of the NIHR HTA Research Board and Associate Editor for Trauma and Research Methods at the Bone and Joint Journal.
Matt is past President of the Orthopaedic Trauma Society and past President of the Global Fragility Fracture Network.
• Interdisciplinary hip fracture care in South America
José Luis Dinamarca Montecinos, Geriatrician, Chile
KS Conference & Incentive
José Luis Dinamarca is the co-chair of the FFN´s Scientific Committee. Chilean geriatrician, PhD and MSc in Social Gerontology, graduated from the Latin American Academy of Medicine for the Older Adult (ALMA). Head of the Orthogeriatrics program at the Dr. Gustavo Fricke Hospital in Viña del Mar. Professor of Geriatrics and Orthogeriatrics at the University of Valparaíso. Researcher in Orthogeriatrics. Advisor to the Chilean Ministry of Health on issues of Orthogeriatrics. Creator and introducer of the concept of Dysmobility in Geriatrics. Chief Editor of BHVM, p2p-indexed scientific journal of the Lucas Sierra Foundation. Member of the Chilean Society of Geriatrics and Gerontology and the Chilean Society of Psychogeriatrics. Part of his time is dedicated to literature, being the author of the book of medical stories "Delantal de Médico" (The Physician's apron).
• Delirium – how to prevent, detect and treat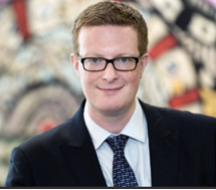 Alasdair MacLullich, Geriatrician, UK
KS Conference & Incentive
Alasdair MacLullich is Professor of Geriatric Medicine at the University of Edinburgh in Scotland. He is trained in medicine and psychology. Following a PhD in cognitive ageing he became Lecturer then MRC Clinician Scientist Fellow before taking up his present post. Alasdair works clinically (50%) in acute orthogeriatrics and acute geriatrics. His research interests include the clinical assessment and care of delirium, and the use of large scale routine data to understand delirium and hip fracture outcomes. He is the main author of the 4AT delirium detection tool (www.the4AT.com) used widely in routine care internationally including as part of several hip fracture registries. He also has developed neuropsychological research tools including the Observational Scale of Level of Arousal (OSLA). Alasdair is active in education, advocacy, and clinical implementation in delirium and hip fracture care. He is Chair of the Scottish Government Hip Fracture Audit. He co-founded the European Delirium Association, and co-chaired the Scottish Intercollegiate Guidelines Group (SIGN) national delirium guidelines committee. Twitter: @a_maclullich.
• Should all hip fracture patients have surgery?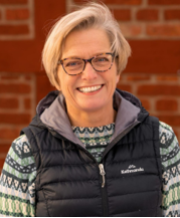 Cecilia Rogmark, Orthopaedic surgeon, Sweden
KS Conference & Incentive
Cecilia Rogmark is an orthopaedic surgeon at Skane University Hospital in Malmö-Lund, Sweden, since 1995, and was appointed consultant in 2004.
Cecilia Rogmark defended her PhD thesis in 2003. Thereafter, she was appointed national project leader of the Swedish Hip Arthroplasty Register, responsible for the fracture cases.
In 2012 Cecilia Rogmark became associate professor at Lund University. Her research team focus on both specific surgical issues in the treatment of hip fractures and on improving the entire clinical pathway to optimize outcome in orthogeriatrics. In addition, she engages herself in evidence-based treatment of fractures in general, for example as a member of the steering committee of the Swedish Fracture Register.
• Effective nurse intervention in acute fracture care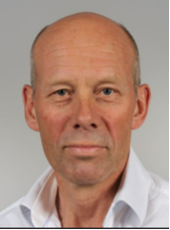 Peter van den Berg, Nurse, The Netherlands
KS Conference & Incentive
Peter van den Berg was born in and still resides in Delft, Netherlands. He started his nursing training at the St. Hippolytus Hospital Delft and after obtaining the diploma (1981), he further specialised as a nurse cast technician (Leiden University Hospital (1986)), obtained a nursing Management degree at the Leiden Hogeschool (2005) and finally the degree of Master of Advanced Nursing Practice (Leiden Hogeschool 2007). He is currently working as a coordinating nurse practitioner at the Fracture Liaison Service of the Reinier de Graaf Gasthuis, Delft.
In January 2014, he started his PhD project at the Maastricht University Medical Center, which resulted in a thesis defended in 2020.
Currently he is taking part in a Governmental multidisciplinary working group (Zorginstitiuut) regarding Dutch secondary fracture prevention and osteoporosis care and he is a member of the follow-up group on the new Dutch guideline on secondary fracture care and falls prevention. Recently he completed training as an IOF Capture the Fracture mentor. He is chairman of the Dutch nurses and nurse practitioners' association in secondary fracture prevention and osteoporosis care organized through the national Professional Association Falls, Fracture and Osteoporosis.
• Rapid rehabilitation – is it possible?
Morten Tange Kristiansen, Physiotherapist, Denmark
KS Conference & Incentive
Morten Tange Kristiansen
is a Physical Therapy Professor at the Department of Physical and Occupational Therapy, Copenhagen University Hospital, Bispebjerg-Frederiksberg and Department of Clinical Medicine, University of Copenhagen, Denmark. Morten's clinical career has focused on working with older adults with Orthopedic conditions (especially patients with hip fracture and lower limb amputations) in acute care settings. Likewise, Dr. Kristensen's research within the last 15 years include acute care, but also some municipality-based exercise studies, on patients with hip fracture in addition to the development/validation of outcome measures within the same patient group. All research is available from:
https://www.researchgate.net/profile/Morten-Kristensen
Morten is the developer of the Basic Amputee Mobility Score, and co-developer and responsible for the Cumulated Ambulation Score, which is translated into more than 15 languages, included in 2 national hip fracture databases, and recommended in the APTA, Clinical Practice Guideline (CPG) for older patients with hip fracture:
https://pubmed.ncbi.nlm.nih.gov/33522384/Morten
served on the task force that developed this CPG, and he is a board member of the Multidisciplinary Danish Hip Fracture Database. He is also the Co-lead of the FFN, Physiotherapy Special Interest Group (SIG), an advisory bord member of the Hip Fracture Recovery Research SIG and member of the scientific committee of the FFN. Morten is also the recipient of the Danish Physiotherapy Associations "Special Research Award".
• How to rehabilitate patients with dementia?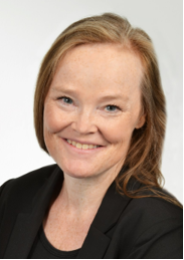 Målfrid Kristoffersen, Orthopaedic surgeon, Norway
KS Conference & Incentive
Malfrid Kristoffersen works as Orthopedic Consultant at the Orthopedic Department and the Trauma Centre at Haukeland University Hospital, Bergen Norway.
Her phd had the title "Hip Fractures and Cognitive Impairment". The research group is multidiciplinary and originates at the Norwegian Hip Fracture Register.
• Nutritional interventions – food or supplements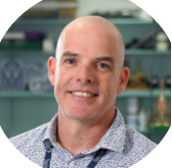 Jack Bell, Dietitian, Australia
KS Conference & Incentive
Dr Jack Bell is an Allied Health Principal Research Fellow and Advanced Accredited Practising Dietitian at the Prince Charles Hospital, and honorary Associate Professor at the University of Queensland, Australia. He has worked clinically in orthogeriatric settings for 25 years.  Key interests include implementation approaches that support interdisciplinary nutrition care across orthogeriatric settings, values-based healthcare, and camping off-grid with his family.
• Secondary prevention – the Asia-Pacific perspective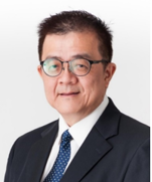 Joon Kiong Lee, Orthopaedic surgeon, Malaysia
KS Conference & Incentive
1.   Deputy Medical Director, Chair of the Surgical Committee at Beacon Hospital, Petaling Jaya, Selangor, Malaysia.
2.   President, Asia Pacific Osteoporosis and Fragility Fracture Society (APOFFS), a section of Asia Pacific Orthopaedic Association (APOA)
3.   President of the Fragility Fracture Network Malaysia (FFNM)
4.   President of Malaysian Bone-health Optimization Network (MyBONe)
5.   Board Member of Fragility Fracture Network (FFN)
6.   Past President of ISCD (International Society for Clinical Densitometry) with ISCD Dr. Paul D. Miller Service Award in 2018.
7.   Chair of the Asia Pacific Regional Advisory Council (RAC) of the International Osteoporosis Foundation (IOF) with the 2020 IOF President's Award.
8.   Co-Chair of the Asia Pacific Fragility Fracture Alliance (APFFA) and Co-Editor of the APFFA Hip Fracture Registry Toolkit.
9.   Founding and Past President of the Osteoporosis Awareness Society of Kuala Lumpur and Selangor (OASKLS) and also the Past President of Malaysian Osteoporosis Society (MOS)
10.    A member of the steering committee for the Asia Pacific Bone Academy and South East Asia, India & Hong Kong Bone Academy.
• World falls guidelines 2022 – status of implementation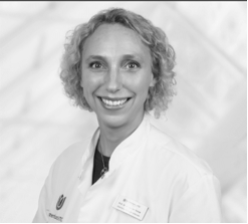 Nathalie van der Velde , Geriatrician, Netherlands
KS Conference & Incentive
Nathalie van der Velde is a consultant and full professor at the Geriatrics Department of the Amsterdam UMC, The Netherlands. She serves as principal investigator and leader of the research line 'person-centered falls & fracture prevention'. Since 2022 she is a member of the Academic Board of the European Geriatric Medicine Society (EuGMS).
With regard to editorial tasks she has started as an Associate Editor for Age & Ageing in 2019 and has been appointed Deputy Editor-in-Chief in 2022. Furthermore, she is an Associate Editor of the Annals of Medicine.
Nathalie is both nationally and internationally involved in activities to improve falls and fracture prevention. She chairs the EuGMS SIG Falls and Fractures and its Task and Finish Group on fall-risk-increasing drugs and starting this year she will represent the EuGMS at the board of the Fragility Fracture Network. She is also a co-chair of the steering group of the World Falls Guideline initiative, and co-lead its polypharmacy working group. Furthermore, She is a member of the organizing committee of the World Congress on Falls and Postural Stability.
On a national level, she is co-founder and chair of the board of the annual Dutch Falls Symposium. Besides, she chairs the Dutch SIG on Falls prevention and she is a member of the board of the Dutch Syncope and Autonomic Disorders group and of the steering committee of the Dutch Falls and Dizziness Guidelines cluster. She has (co-)authored various book chapters on falls prevention, syncope/TLOC and pharmacology/deprescribing and has published over 180 peer-reviewed articles.
She has received several awards: 'top-cited article' of JAMDA (2018); selection for several leadership programs (AMC: 2016; Dutch Geriatrics Society: 2015; Erasmus MC: 2009); best PhD Thesis in Geriatric Medicine (NVKG, 2007-2008); the British Journal Clinical Pharmacology prize best articles (2007); as well as several poster and presentation prizes.
Scientific publications: https://orcid.org/0000-0002-6477-6209
• International hip fracture comparisons – introducing the first OHDSI hip fracture studyathon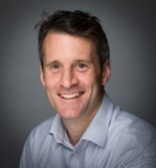 Xavier Griffin, Orthopaedic surgeon, UK
KS Conference & Incentive
Professor Xavier Griffin spearheads academic orthopaedics at QMUL and Barts Health, having joined as the inaugural chair of Bone & Joint Health. Xavier's vision is for worldclass excellence in research and clinical academic training; providing opportunity for the next generation of clinician scientists to realise their aspirations.
Xavier is a NIHR Clinician Scientist and has been awarded over £10m of research funding.His research interest is in clinical and cost effectiveness of musculoskeletal trauma interventions.
Xavier serves in the Reserve Forces, outside of work he can be found mountain biking or rock climbing usually with his young sons in tow!
• Health economy The best and cheapest way to care for fragility fracture patients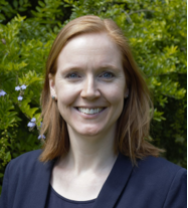 Celia Gregson, Epidemiologist, UK
KS Conference & Incentive
Celia Gregson is a Professor of Clinical Epidemiology at the Musculoskeletal Research Unit, University of Bristol, an Honorary Consultant Orthogeriatrician at the Royal United Hospital NHS Foundation Trust in Bath in the UK and a Senior Scientist at The Health Research Unit Zimbabwe. Her research spans the epidemiology of fractures, osteoporosis, osteoarthritis and sarcopenia, including in sub-Saharan Africa, health service research particularly in relation to hip fracture care and the genetic epidemiology of extremes of bone density. She chairs the National Osteoporosis Guideline Group in the UK and sits on the Royal College of Physicians Falls and Fragility Fracture Audit Programme Scientific and Publications Committee. She is a Fellow of the Royal College of Physicians of London.